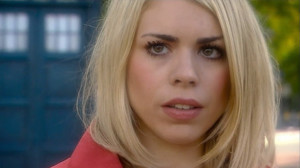 Get ready to rock out with your Doc out as Doctor Couch Potato jumps into the TARDIS along with his companions, Mike's Wife and Captain Jack Off and explore the timey-wimey world of Doctor Who in this brand new podcast from the guys you know and love from the hit show "The Survivalpunk Podcast".
This is a commentary track of sorts for some of our favorite Doctor Who episodes. Our beginning is also the new series beginning as we do a running commentary for Doctor Who season 1 episode 1 : Rose. Just put on the episode, pop in your ear buds, and get ready for a new, awesome, and un asked for take on the most popular show that the UK has ever produced. So get ready to go where no potato has ever gone before.
You will hear us try to figure out who the best Doctor was. You will learn what a British Red neck is. Why are moving mannequins so scary and simultaneously boring. Who was or is the best companion. Is Christopher Eccleston any body's favorite. Will Mike's wife say more than four words on this episode. Is season one worth the watch. Why can Rose not see that Mickey is now shiny.
A Rose By Any Other Name!
[ 47:03 ]
Play Now
|
Play in Popup
|
Download